See the best live Marco Island webcam
looking west from the Marriott Resort on Marco Island
.
Don't forget to click back at
sunset to
see
a magnificent show!


Use this tool to find out more information about every condominium on Marco Island and in the surrounding communities. Floor plans, site plans and more The only fully detailed collection of condominium profiles on the web. Search for active listings for sale in each complex. Condos. Florida Condos. Naples. Marco Island
Buyers Menu
Find all the real estate tools you need to get your search started for houses for sale in Marco Island or the Naples areas. Real Estate listings. Marco real estate property search. Condos for sale. Homes for sale. Vacation rental homes. Apartments in Florida. New homes. Rental homes. Luxury homes. Vacation homes. We can find you all the seller financing homes and condos in the Marco Island and Naples areas. Owner financing, seller finance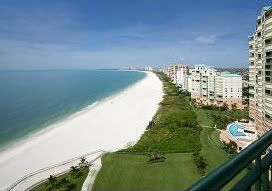 Find more information on the condos and homes along Marco Island's beautiful crescent beach. Find condo location and search for a particular beachfront condo complex and information about the beaches on Marco Island and communities on the beach. Find condos for sale, beach houses, new homes, Florida homes, Florida condos, Marco Island, Naples Florida
Marco Island is a world renowned destination for visitors, second home owners, retires and families from every continent. Just 15 minutes away from metropolitan. Right now, Southwest Florida has some of the best value waterfront property in the United States. Marco Island provides luxury resort like settings for both visitors and year-round residents.

Marco Island provides a wide array of property types for every need and budget. Hideaway Beach, is Marco Island's only gated beachfront community with both beachfront homes, inland homes and a selection of condos. With private beach access and a private golf course and many more amenities, hideaway is the pinnacle of luxury beachfront living. Key Marco is prestigious gated boating community, located on the outer-edges of Marco Island. A private and secluded location surrounded by animals and native wildlife including the bald eagle and key deer. This community also has a beautiful clubhouse and private boat docks. Cape Marco is the most sought after gated beachfront condominium community, with six buildings of varying views, amenities and price ranges. From the beachfront penthouses of the Belize and Vera Cruz, to the more affordable gulf views of the Merida. South Seas Towers and South Seas north and east, bring together both beachfront and boating communities and is the only one of its kind on Marco Island.

Marco's beaches are renowned for spectacular sunsets, fishing and relaxing. A wide variety of activities are favorites at our beaches, such as shelling, wave-runner tours, para-sailing and dolphin watching. Pleasure and sport fishing are popular in the surrounding waters and canals. The Gulf of Mexico offers snorkling and deep-sea diving opportunities, with many shipwrecks, not far off-shore. Favorite waterbound creatures in Southwest Florida are Manatees, Dolphins, stingrays and hundreds of varieties of fish.

Entertainment in the area is as varied as the housing opportunities. Just to name a few; regular arts and crafts fairs, annual Marco Island film festival, local community theater, food and wine festivals, annual boat parade, Christmas parade and many more! Near-by communities of Goodland, Isles of Carpi, Everglades city and Naples provide additional year-round entertainment including Goodland's famous mullet festival and the annual seafood festival in Everglades city. For excellent shows and performances there are several community theaters and world class acts visit the Naples Philharmonic center.

Other areas of Naples include the desirable Port Royal, including the multi-million dollar beachfront row of Gordon Drive. Pelican Bay, Park Shore and Old Naples are also of high demand. In Naples, there are many larger communities of both homes and condominiums, many are waterfront, gulf access or boating and golfing communities. A few communities such as Lely Resort Country Club, Tiburon Golf and Country club, Naples Heritage country club, Verona Walk, Eagle Creek, Fiddlers Creek and Hammock Bay are some such desired communities.

In the outer edges of Naples, there are plenty of properties with acreage. Golden Gates estates, Pine Ridge rd and Immokalee rd areas, many have 10 or more acres. The advantages of land are the ability have horses, riding tracks, dirt-bikes, RTV's and privacy. All still close enough to Naples, beaches, shops, restaurants and all other modern amenities.
Are you looking for rentals? Visit our rental department here
| | | |
| --- | --- | --- |
| Direct Call: 239-777-2479 | Toll Free: 888-MARCO-23 | |
Marco Island Real Estate. We can help you sell your property if you are a for sale by owner. FSBO Search for a home for sale, condo for sale, homes for sale by owner, homes for sale, condos for sale Florida. condos for sale, houses for sale. Marco Island Florida. Property for sale. Marco Island. Naples Florida. Condos. Florida beach property. Apartments. Real Estate listings.


Find luxury homes, condos and communities. Beachfront, waterfront and view of the Gulf of Mexico.

Foreclosures, Short-sales, Bank-owned REO sales.

Find a home for sale on Marco Island or a privated gated community.

We are Marco Island Realtors, award winning agents on Marco Island.